Welcome

to the New England Seismic Network Home
Latest New England Earthquake Info
2011/08/23 Magnitude 5.8 earthquake in Virginia is felt widely throughout the Eastern seaboard. Latest New England earthquake information.
more..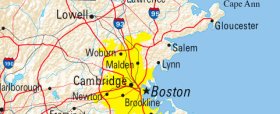 Who We Are
We are the principal agency responsible for monitoring and locating earthquakes in the six New England states.
more..

What's New
We are in the process of upgrading several of our seismic network stations with concrete vaults and new instrumentation.
more..

Why are there Earthquakes in New England
Find out why there are earthquakes in New England.
more..